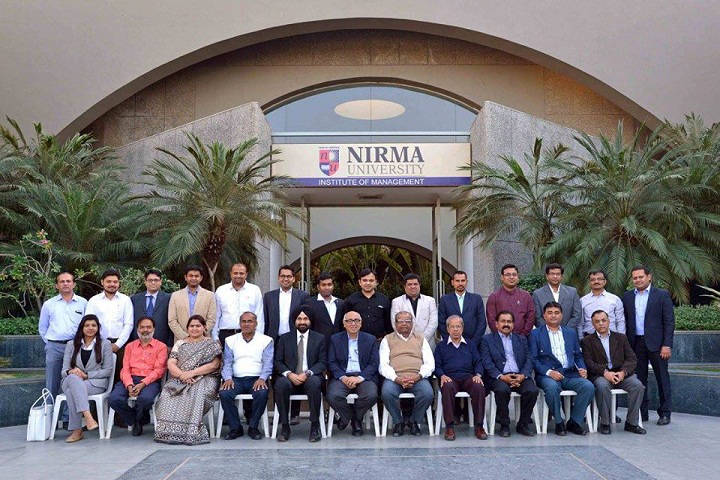 Nirma University is a famous university in the state of Gujarat. If you are planning to get admitted into this famous university, but are not sure if this is the right decision on your part, then this article will help you. It lists the prominent features and characteristics of this university that make it a popular college choice among students.
About Nirma University
Established in 2003, Nirma University is a private state university approved by the UGC and accredited to NAAC with a grade of 'A'. The university consists of seven constituent institutes, under which it offers undergraduate, postgraduate, and doctorate course programs. These institutes are as follows:
Institute of Technology
Institute of Management
Institute of Pharmacy
Institute of Science
Institute of Law
Institute of Architecture and Planning
Institute of Commerce
5 Superior Features of Nirma University
We have compiled the list of the prominent features of Nirma University below:
Immense International Exposure
The university plans various initiatives to advance, strengthen, and foster international partnerships for study abroad and research collaboration between Nirma University and other organizations.
In that regard, Nima University has signed up MOUs with a variety of other universities and institutions for faculty and student exchange programs, collaborative research activities and innovation.
Going the extra mile, the University occasionally invites professors from other countries for a brief period of time. Moreover, several international universities and institutions offer internship opportunities to a select group of Nirma University students.
Excellent Placement Opportunities
Another principal feature of Nirma University is the placement assistance that it provides to its students. Nirma University's four-stage placement model consists of pre-placement activities, career guidance, final placements, and post-placement reviews.
In addition to helping students find jobs, the university arranges internships with businesses during the summer and winter breaks. Final-year project work, ongoing interactions between the university and industry, alumni events, participation in exhibitions, fairs, seminars, and conferences, career counselling for students, arranging for industry visits, and inviting eminent speakers are some of the other actions performed by the university for student betterment.
Indeed, the university has tie-ups with more than 300 companies which frequently visit the university campus for college placements. As a result, it acts a popular campus for job placements.
Job-oriented and Entrepreneurship
The ultimate goal of education is to liberate young people from ignorance, and false beliefs and thus, paving the way for promising careers and jobs. The faculty at Nirma University fosters critical thinking, creativity, and problem-solving abilities in order to empower and enlighten the students.
The course structure is industry-aligned to improve the employability of students. Additionally, Nirma University's Center for Entrepreneurship is actively involved in promoting entrepreneurship and offering advice to aspiring business owners.
Infrastructural Facilities
Modern infrastructural facilities like classrooms, laboratories, libraries and ICT are other remarkable things that attract students. The university has a 24X7 wifi-enabled campus. Besides, the university ensures to constantly upgrade and meet the emerging needs of stakeholders.
Experiential and Group-based Pedagogy
The faculties at Nirma University use a unique pedagogy that integrates lecturing with a variety of experiential learning tools. They aim to help students gain a thorough understanding of the subjects and carry out the numerous tasks outlined in the curriculum.
At the undergraduate level, the courses include a significant amount of tutorial learning. In order to promote group teamwork and collaborative learning skills, students are assigned group tasks where they can learn from one another and grow together.
Conclusion
These are the significant reasons why Nirma University is an incredible choice to pursue higher studies. If you want to know more about Nirma university admissions, course fees, placements, and other related things, visit CollegeSearch. CollegeSearch is one of the largest educational platforms that connects students, colleges, and alumni.